Last week I got some questions in response to a previous blog article entitled, Activate Your Hip Flexors. Readers wanted to know what rep ranges to do the two drills within and if there were any other hip flexor activation drills worth doing. So I decided to put together my first video blog post. It's brief and hopefully you can hear over the radiance of my beard.
Check it out!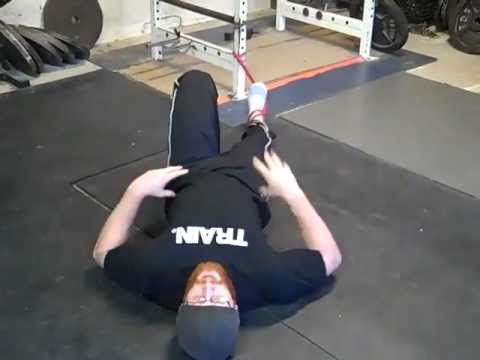 I wanted to show the prone activation from the front (I know, weird angle) so that the neutral spine position and hip motion were visible from the top. Make sure as you do the exercise you are getting your femur past 90 dgrees as you flex your hip. If you don't you won't activate your psoas (the hip flexor that is usually weak) and will only fire your rectus femoris and iliacus.
Sadly, I have to report that my majestic beard is no more. I've returned to the ranks of the clean shaven. I'll bring it back, though.
Try them out and let me know what you think
Get Stronger,
Todd (4922)
The following two tabs change content below.
M.S./ CSCS/ Owner of Beyond Strength Performance/ Ginger
Latest posts by Todd Bumgardner (see all)