In a few hours I'll be heading to Altoona, Pennsylvania (about 45 minutes from where I live) to watch my good friend and client, Trey Rogers, fight. Trey fights at 205, but walks at around 215–so he had to shed a little weight for weigh-ins this morning. Luckily, Chris is the weight cut go to guy for MMA. Everything was perfect.
I just talked with Trey and his replenishment is on point–meaning he'll fight at his normal bodyweight tonight and at full strength. That spells disaster for his opponent.
Over the past three months, Trey has trained his ass off in preparation for this fight and has put together a great mental game to boot. Not get all gushy, but I'm proud to work with him. He is the epitome of class and determination.
Earlier this week I posted a video cut-up of some of Trey's training from the past few months. It doesn't cover everything we did, but you'll get a great idea of how he prepared for the fight. Lots of heavy weights were abused, conditioning was attacked and movement quality was improved. Trey went from being a beast to being a super-beast!
Check out the video: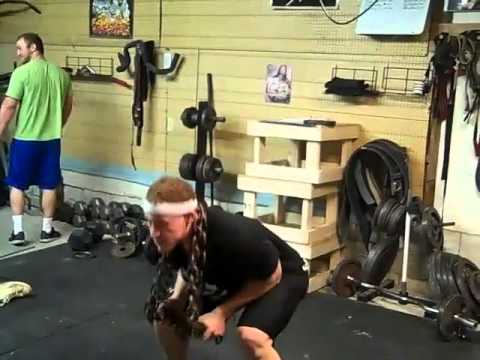 Unfortunately, I couldn't find a song that went with the video–so you have to listen to my commentary!
If you are in PA and close to Altoona stop out for the fights tonight. Chris and I will be there and we'd love to catch up with you.
I'll be the one with the majestic red beard, at ring side, watching my boy dominate!
Get Stronger,
Todd
(792)
The following two tabs change content below.
M.S./ CSCS/ Owner of Beyond Strength Performance/ Ginger
Latest posts by Todd Bumgardner (see all)