This week's Frat Boy Friday is a little different.  Rather than just knock out some curls and presses, let's add in some carries.
Think you're up for it?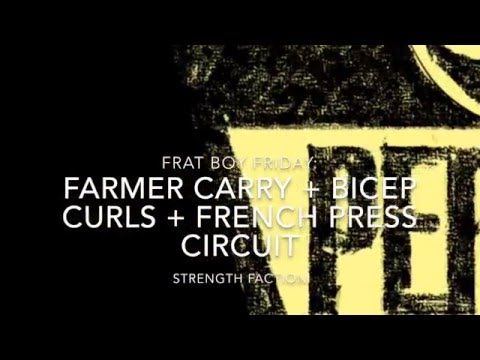 Here's the details:
A1.Farmer Carry x 25yds
A2. Dumbbell Biceps Curl x 5
A3. Dumbbell French Press x 5
Take about 1:00 between rounds and shoot for 3-5 rounds.  You'll know you're done when you can give directions through your vascularity.
Happy freakin' friday ya weirdos!