TGIF: The Gains is Flowin!
Oh what?  You thought we were going to say "Thank God it's Friday?."
Wrong.
Life is a weekend.
Gains.
Okay, so this weeks Frat Boy Friday is a bit different.
Up for a challenge?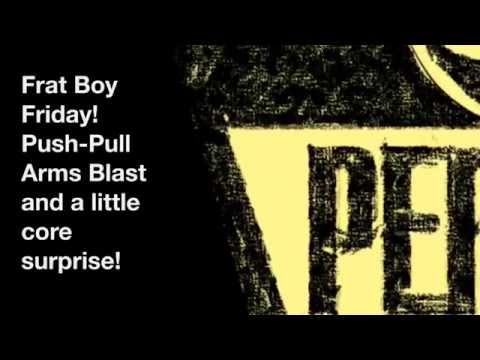 What to do!
A1. Full Cycle Plank Walkback            4 x 6
A2. Inverted Barbell Curl                     4 x 6
That's it?
Give it a rip before you judge this one!
A few notes:
To make the inverted curls "easier," raise the bar up higher.
Only go as far as you can maintain tension and  neutral spine in the full cycle plank walkback.
TGIF!