What's up??!  I don't know about you, but I am ready to crush this week!  I know it's Monday and you've probably got a full itinerary after the weekend, so I'm just going to drop a few random thoughts that you can hopefully take something away from.
1.  I finished two books over the weekend (yeah, I'm a nerd like that):
What Most Successful People Do Before Breakfast by Laura Vanderkam
This is a really short read.  I started it and finished it between Friday and Saturday.  Honestly, it's nothing groundbreaking, but I definitely pulled a few ideas from it.  Laura discusses the morning habits of some very successful people from a variety of industries.
The most important takeaway for me was to schedule your most important things, that at the same time are the first to get screwed up throughout the day by "busy work," and hammer them out first thing in the morning. In reality, it doesn't need to be work per say.  Maybe your struggle is fitting in your workouts.  Maybe it's spending time with your kid(s) and/or spouse.  Whatever it is, make time for it.  Look at your last few hours of the evening.  Are you doing anything important?  If not, hit the sheets an hour or two earlier and get up and start the day off on the right foot.
So what am I going to change? Me and my girlfriend stay up later on Monday and Wednesday nights because I don't work until later on Tuesday and Thursday.  We have decided to get to bed a little bit earlier so that we can get up a bit earlier and do some home kettlebell workouts together.  More time with Jess and a quality workout?  I'm in.
Delivering Happiness by Tony Hsieh
This book is a much longer read, and it's one that I read another 3 or 4 books at the same time.  Tony is the CEO of Zappos.com, and an incredibly driven man.  This book dives into his life as a child and his entrepreneurial endeavors from a young age.  Business owner or not, this book will inspire you to think outside of the box and want to do more with your life.
I've heard stories of extremely successful people ALMOST calling it quits right before they made it big-time.  It's kind of like a scab- you know, it gets really itchy, and you can hardly handle it any more, right before it's completely healed.  That's essentially what happened with Zappos.  They had come so close to NOT making it, and then BOOM.  So many people have called it quits right before their probable big break.  For me personally, I almost did as well.  Not that I'm super successful, but I am a 26-year-old multiple business owner.  I am building something bigger.  And to think, I had a few bad experiences in the fitness industry a few years ago and almost called it quits.
This book goes perfectly with my gym's tag-line: "Progression Through Perseverance."
Regardless of what your circumstances are, progress and persevere.  If you stand still through it all, how can you expect to progress?
Great read, highly recommend it!
2.  Me and one of my pro fighters (Jon Hughes) I trained this morning were talking about music and it took me back to this early 2000's rapper ("Illogic") that my buddy AJ turned me on to after high school.  After an iTunes search I find out he's still cranking out music!  I couldn't find the album AJ gave me back in the day (Celestial Clockwork), but I downloaded two others, and they definitely don't disappoint.  Trust me.
Check out this lyric from the song "1,000 Whispers"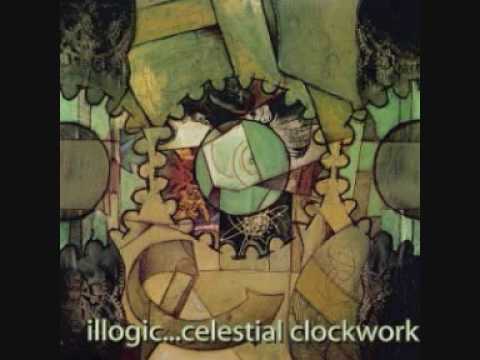 If a picture's worth a thousand words I'll paint a thousand pictures

To symbolize the decibel levels bred of a thousand whispers

To mummify useless unknown poems spit a shower with gold glitter

Pressure increase unleash the catacomb splitters

And for some reason you wonder why your puzzle is a jigsaw

When you fail to decipher the mores code to simply avoid the pitfalls

If need be I can get raw – just pocket the latex

But that's like asking why the man with no legs crawls to see the apex

Or why the young planet's seeds won't blossom into a garden

Parallel to your search for stardom where you leave breadcrumbs and jargon

That you can't even feel. So how's that for surface tension?

Every step shows you're a worthless henchman itching to meet your maker

I'd rather finger-paint than take a tainted pen and curse the paper

Voice box turns cauldron, saliva boils, then thoughts are vapor

If seeing foremost only counts in horseshoes and hand grenades

Then a thoroughbred's accuracy isn't the focal point of perfection

Therefore you trudge through waist-high sludge and caramelized paints where

Prints left, taint every breath

Inhale – golden oxygen, then step graciously over landmines shallow beneath the soil surface

Take a small step for man and ascend a stairway to heaven on pegs

To take a giant leap for mankind to stand and keep your legs
What's this have to do with fitness?  Absolutely nothing, Ilogic is just a genius.
3.  So what am I doing to progress this week?  A lot.  I have a new desk being delivered to the gym today.  Not that exciting to read about, but this is the first step in getting a whole new computer system for our clients to easily check in, make POS purchases, like t-shirts, waters, shakes, etc…  Yes, t-shirts.  Check out this little preview:
The crow has been a sign of transformation at times throughout history while the Greek leaves have represented excellence (they wore them on the heads of champions in the Olympics).  So, the image represents the transformation to excellence.  And, hey, it looks pretty awesome to boot.
We are also setting up another 400+ square feet of usable space to lay down turf and create a better warm-up and metabolic training area.  I guess that's kind of a big deal to drop as a final side note, but there you have it.  Video coming soon…
IT'S MONDAY- GO GET IT!!
Progression through perseverance,
Coach Chris (1892)
The following two tabs change content below.
Strength Coach/ B.S. Kinesiology, Pennsylvania State University/ FMS/ Functional Range Conditioning Mobility Specialist/ Certified Kettlebell Instructor/ Owner of Beyond Strength Performance and Beyond Strength Performance NOVA
Latest posts by Chris Merritt (see all)