Supreme Strength Seminar
Hello world!  I wanted to make sure that you all know about Todd and John Gaglione's Supreme Strength seminar taking place in Long Island, NY on March 31st.  I was lucky to be a guinea pig for this program, and TRUST me- it works!  I was able to maintain the program while dealing with:
cutting weight for a grappling tournament (got down to 149lbs)
travelling to FL for Thanksgiving (Tuesday-Friday), then immediately to Vegas for Dustin's first fight in the UFC (Tuesday-Sunday), and then to PA for Christmas!
opening a gym and building a business from the ground up
and the regular complications that are called everyday life
With all of that being said, I just finished the program last week, and I have been testing my weights this week.  Here's what we have so far:
put 40lbs on my bench
put 40lbs on my deadlift
still need to test overhead press and squats
gained around 10lbs
dropped bodyfat (very visible abs, obliques, serratus)
increased my conditioning
The only odd thing is that my beard became more red.  However, I have noticed a correlation between red beards, strength, and just being awesome in general.  More on that later…
Here are my deadlifts from this morning (yes, I need to tuck my chin- I've got my struggles too! lol):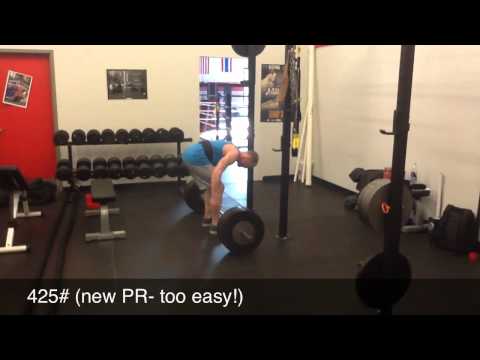 Here is a clip of Dustin and I going through one of the workouts last week: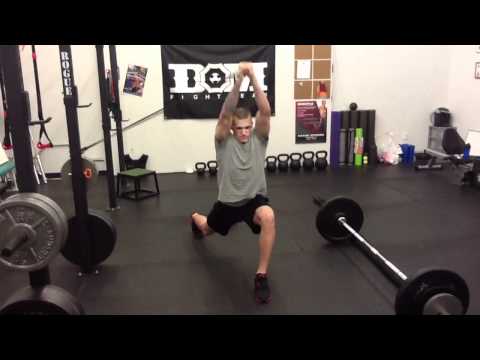 You should seriously attend this seminar.  For more info, check out the Facebook page and you can sign up here.
Awesomely hilarious pull-up challenges from Dustin "The Disciple" Pague (must watch)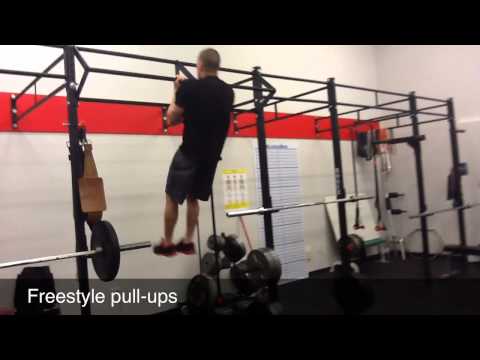 Trey Rogers is a Beast
For those of you that missed Trey's fight on Friday night, this kid is a beast.  He pulled hs groin in the first round and carrie on to a unanimous decision regardless.  DOMINANT!  I see tons of potential in this guy…  I cannot wait to see him down in VA cross-training with my guys in the near future.  If you missed his train-up montage that Todd posted last week, enjoy: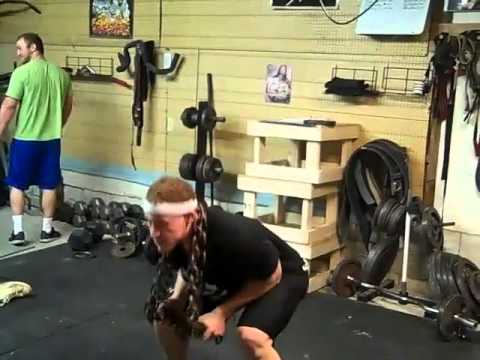 Shannon Manning
If you missed this video of Shannon Manning from Todd's crew's gym in Bellefonte, PA last week, you HAVE to see this.  While this is the weight that I typically do my bulgarians with, it is still impressive: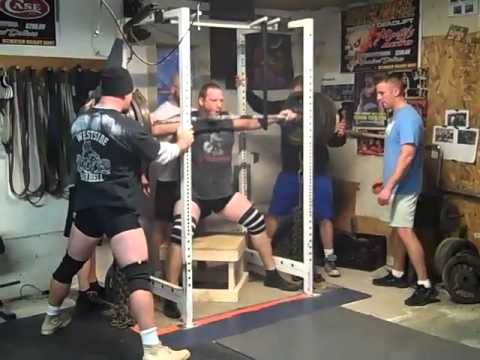 (2062)
The following two tabs change content below.
Strength Coach/ B.S. Kinesiology, Pennsylvania State University/ FMS/ Functional Range Conditioning Mobility Specialist/ Certified Kettlebell Instructor/ Owner of Beyond Strength Performance and Beyond Strength Performance NOVA
Latest posts by Chris Merritt (see all)