It's Wednesday, and I know you're probably dragging…  sucks for you!  I kid, I kid…  But seriously, as Todd talks about in his new book, "The Pull-Up Manifesto," challenges can be a great tool to break away from boredom.  So I propose a challenge!  (Who'd-a-thunk-it??)
Enter the Dragon Flag Challenge: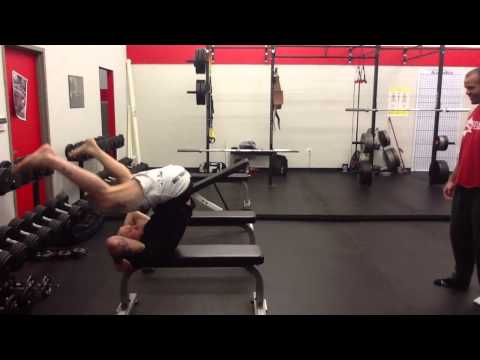 It's true, these guys are rarely serious, but this challenge is!  Bruce Lee used to bust these things out like it wasn't no thing but a chicken wing. 
See how many of these bad boys you can do (if any at all).  I must warn you though, these guys make them look easier than they are.  Jonathan (the first guy) drops a bit too low.  His core was NOT up to the challenge (he's still a beast though, and didn't fail the challenge altogether).  Dustin, on the other hand, smoked it. 
Where do you fall? 
(678)
The following two tabs change content below.
Strength Coach/ B.S. Kinesiology, Pennsylvania State University/ FMS/ Functional Range Conditioning Mobility Specialist/ Certified Kettlebell Instructor/ Owner of Beyond Strength Performance and Beyond Strength Performance NOVA
Latest posts by Chris Merritt (see all)