Hey guys, Chris here with a quick post on a drill I came up with for setting your air and getting your patterning down for the hip hinge.  This is quite possibly the most difficult movement for people to get down when first taking on an exercise regimen.
This drill was influenced by Gray Cook in the "Secrets of the Hip and Knee" DVD (I explain more on that in the video).  I love the way they teach positioning with the FMS, but I wanted to come up with a drill the freed up the hands…
Check out the video before you read on: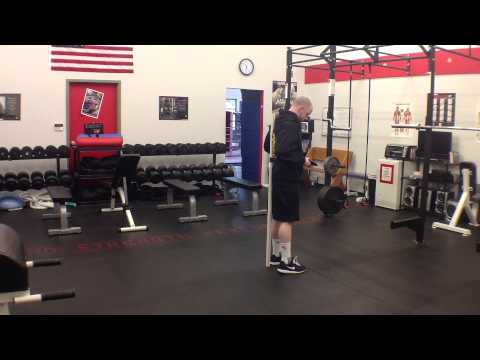 You can use this drill with all of the other deadlift and hinge drills that Todd and I have shot and shared on here in the past.  Think about the band drill for lat tension in combination with this!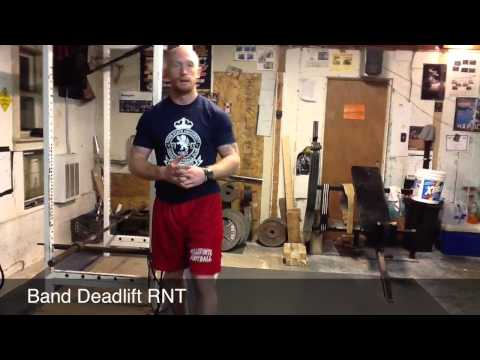 I've been using it to work on single leg RDL's with a cross-body reach to really get people sitting back and using their hips.  It's also great to use during your first few sets of deadlifts as you warm-up.  Adding this simple drill in has saved us a TON of time correcting positioning.
I think it was Gray Cook that said it best- the best exercises are the ones that teach and correct themselves.
Drop a comment and let me know if you liked it!
Best,
Coach Chris (3746)
The following two tabs change content below.
Strength Coach/ B.S. Kinesiology, Pennsylvania State University/ FMS/ Functional Range Conditioning Mobility Specialist/ Certified Kettlebell Instructor/ Owner of Beyond Strength Performance and Beyond Strength Performance NOVA
Latest posts by Chris Merritt (see all)