During the fall, high-frequency upper-body training wrecked my already football-ravaged shoulders. I ended up with a twinge of impingement syndrome in my right shoulder and an accident while overhead pressing gifted me a minor glenohumeral separation/dislocation/that shit really hurt for a while.
To remedy the errors that I made, I backed down my pressing volume, had manual therapy once per week and I used the following warm-up sequence. It encompasses soft-tissue (and how I sequence it for the upper-body), thoracic spine mobility, traction and activation work and patterning.
Check it out and then put it to good use.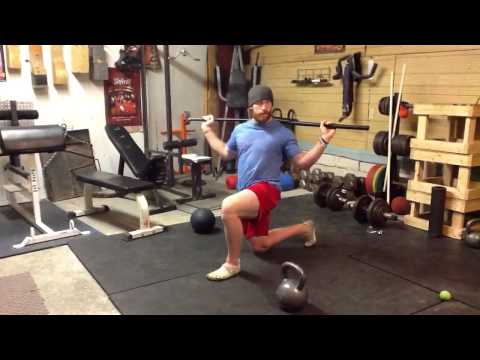 Get Stronger,
Todd (2513)
The following two tabs change content below.
M.S./ CSCS/ Owner of Beyond Strength Performance/ Ginger
Latest posts by Todd Bumgardner (see all)