Hey guys, coach Chris here!  The Turkish get-up is an awesome test of overall strength and mobility.  When performed properly, it is a beautiful thing.  However, it's not an exercise that one runs out and masters on day one.
One of my strength coach buddies, Nico, up in NY hit me up today to ask if I would do a video on some progressions for use with high school kids.  The following video covers a few different progressions, tips, and common corrections that we use here at Beyond Strength Performance NOVA.  My goal is that, after watching the video, you have a broader understanding of what the Turkish get-up is, how to perform it properly, and, hopefully, avoid the mistakes that most of us make coming up through the ranks.
My Turkish Get-up Tutorial with Progressions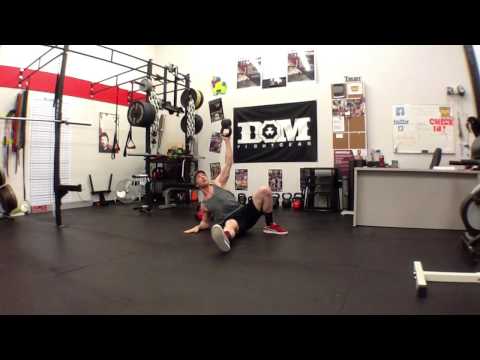 Hope you enjoyed!  Before I sign off for the day I wanted to drop a few cool video on you that may help as well.  I'll be the first to admit that I don't "know it all."  The following videos are from people that have helped me in my quest for kettlebell knowledge!
Jeff Martone
I did Jeff's "Tactical Athlete Kettlebell Instructor Certification" about a year and a half ago.  DO IT if you get the chance.  Jeff is a walking textbook of kettlebell and pull-up information.  Enough said.
Jeff Martone Turkish Get-up Technique Part 1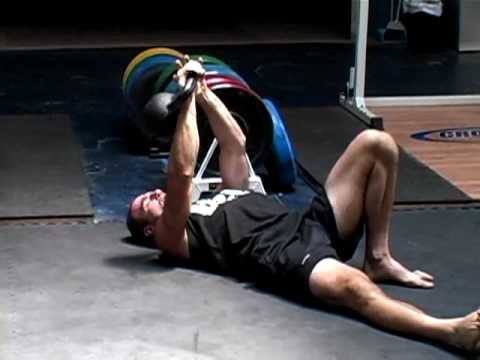 Jeff Martone Turkish Get-up Technique Part 2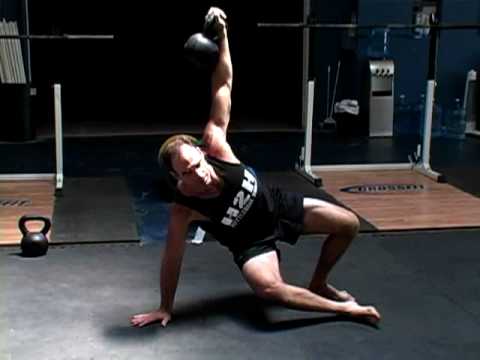 Jeff Martone Turkish Get-up Technique Part 3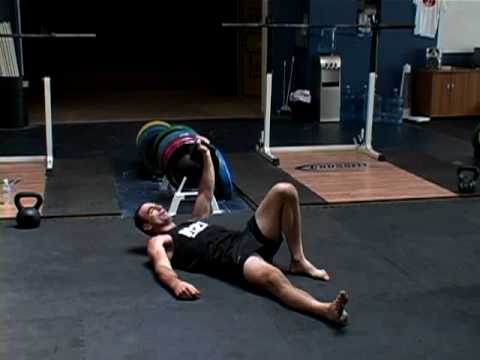 Jeff Martone Turkish Get-up with Ana Browne of Anabells Fitness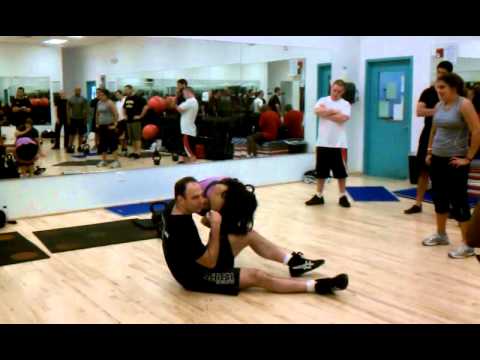 Lou Torres
I don't know Lou on a personal level, but we are Facebook friends- which is pretty much best friends.  He's always posting cool stuff taking place at his gym, JVH Performance in Stony Point, NY.  If you're in that area, go check him out!  Lou posted a video that he did for a Turkish Get-up tutorial a few days ago that was fresh in my mind as I write this.  He talks about a few things that I did not (like always keeping your eyes on the kettlebell).
Dan John
 Dan John is the man.  Go read everything that you can from this guy.  Seriously, and then go watch all of his DVD's.  I had the pleasure of meeting Dan earlier this year at the Perform Better Summit in Providence, RI and he is the nicest guy ever.  This isn't the longest clip, but Dan still drops some serious knowledge bombs.  Enjoy!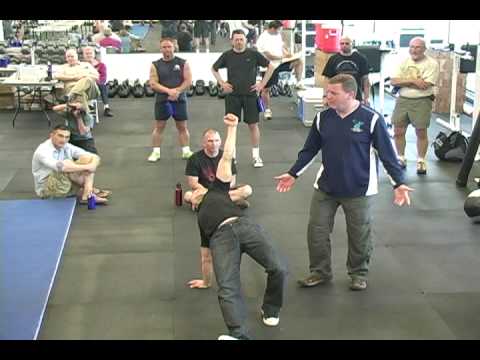 (11501)
The following two tabs change content below.
Strength Coach/ B.S. Kinesiology, Pennsylvania State University/ FMS/ Functional Range Conditioning Mobility Specialist/ Certified Kettlebell Instructor/ Owner of Beyond Strength Performance and Beyond Strength Performance NOVA
Latest posts by Chris Merritt (see all)